Login
Improving Conversation.
A cloud-based guest engagement and recovery platform that works with all of your existing feedback solutions, including: your survey system, website contact us forms, reputation management solutions, and apps. With a centrallized system, your team will be able to quickly
organize
,
engage
, and
analyze
your conversations...
Organize the conversation
Pedanco organizes all your customer conversations into a single place.
Any Location
Customers often want to talk to you about a specific experience at one of your locations. Pedanco allows you to assign any conversation to a location so that the right team members are in the know.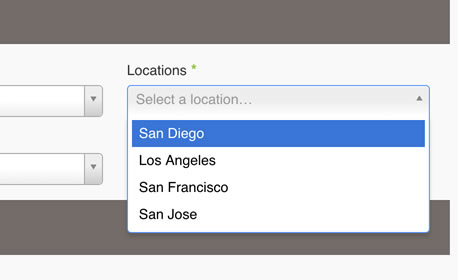 Any channel
Customers have many options when choosing how to communicate with you, from in-store with your team members to writing comments on social networks. Pedanco allows you to organize and manage your conversations by any channel that matters to your company, so you can use the channels that work best for your customers.
Pedanco works with all of your existing feedback solutions!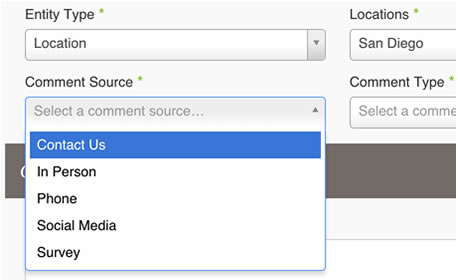 All your team members
It's important that the right team members know about the conversations that affect them. Pedanco allows you to assign conversations directly to the correct people and lets the rest of the team know how the conversation is going.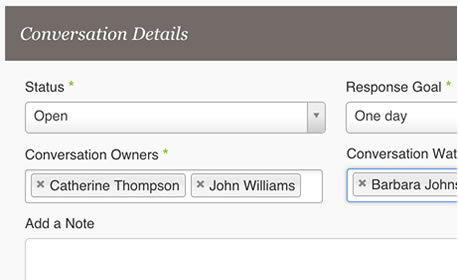 Automatically
When a customer reaches out to you, you are often alerted by many different services; from online surveys, contact us forms, corporate emails, and other third-party systems. Pedanco can help automatically integrate these alerts into one centralized system, making it easy for your team to access and manage all your customer conversations in a unified manner.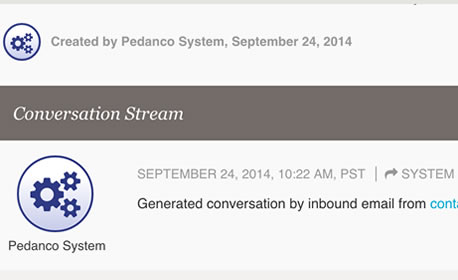 Pedanco keeps the conversation flowing between your customers and your team.
Set goals and respond quickly
Responding to a conversation in a timely manner makes everyone happy. Pedanco can help remind your team when it's time to check back into an ongoing conversation.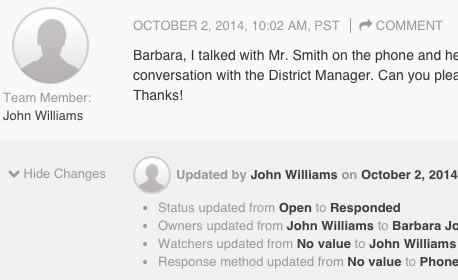 Be a good listener
Knowing what has been said already is just as important as knowing what to say. Pedanco tracks the entire conversation your team has had so far, so your customers know you've been listening.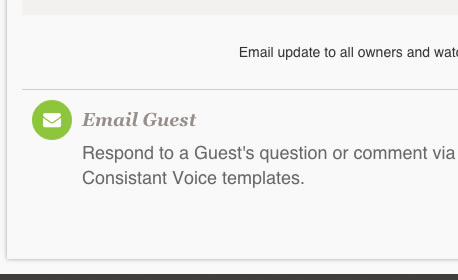 Stay on the same page
When communicating with customers, keeping the whole team up to date can be challenging. Pedanco provides any easy way to directly communicate with your customers via email and still make the complete conversation history available to everyone.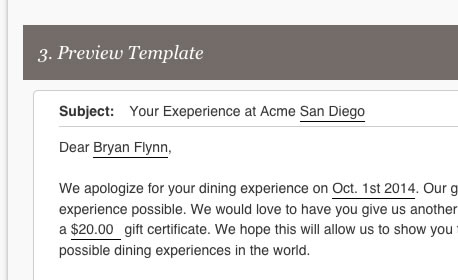 Speak clearly
Having a consistent voice and sending a clear message helps build trust in your brand. Pedanco allows you to create custom email conversation templates that ensure all your team members speak with your customers in the same way.
Pedanco helps you analyze results, discover trends and prioritize improvements across your entire organization, including for specific team members and locations.
Track trends
Understanding why customers communicate with your team is an important aspect of any business. Pedanco helps you view trends over time with an easy to use reporting dashboard.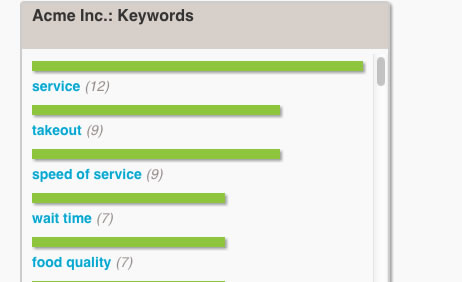 Maintain standards
Making sure that all your team members are responding to customers in a timely and consistent manner helps improve customer satisfaction. Pedanco compares statistics across locations to verify your team members handle conversations the same way, all across the company.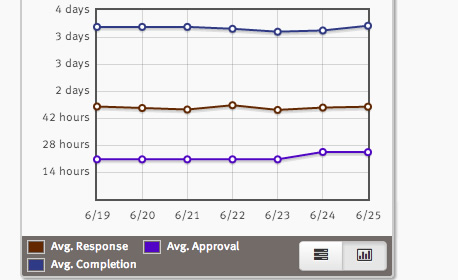 Stay ahead of problems
Team communication problems can affect your customers' overall experience. Pedanco's analytics dashboard helps you catch communication breakdowns before they become an issue.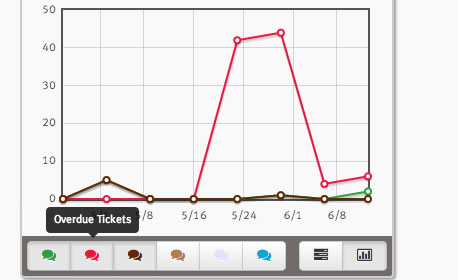 Identify standouts
Tracking conversations over time improves your team's process and allows you to see who is going the extra mile. Pedanco's analytics connect you with daily, weekly, and monthly data for each team member and location across your entire organization.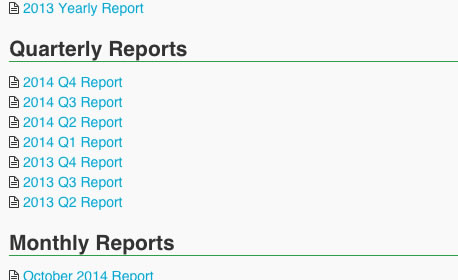 Let's get the conversation started
Starting with Pedanco is easy.
Sign up now to learn more about our services and find out how to start improving customer conversations with Pedanco.
Sign Up
* Required fields
Or give us a call

Pedanco was created by DevelopmentArc ® LLC, an application and consulting firm specializing in creating highly compelling experiences using web-based technologies. We focus on helping organizations improve their relationships with their customers and with their own teams.
At Pedanco, we use the latest technologies to create a great user experience. Because our customers drive the product features, you can shape how Pedanco helps your team and your customers.
Our goal is to deliver a top-notch software platform for our hospitality customers, so we keep up with the hospitality industry to spotlight current trends and ideas that add value to our customers. Keep up with our research on our blog and on twitter
Leadership Team
Aaron Pedersen
Co-Founder & CEO
As co-founder and CEO of DevelopmentArc, a boutique development firm and parent company of Pedanco, Aaron Pedersen's passion lies in helping businesses streamline process making teams work more effectively through innovative technology solutions. A published author, expert speaker, and sought-after business consultant and trainer, Aaron works with a wide range of companies, from Fortune 500 corporations and multi-chain hospitality companies to emerging brands and seed-round startups including Toyota Motor Sports, DHAP Digital, Adobe, KitchenNetwork and FitStar.
James Polanco
Co-Founder & CTO
In his role as co-founder and CTO of DevelopmentArc, James strives to take powerful business ideas and integrate them into elegant technological experiences to help clients achieve their overall strategic goals. Since 1996, James has helped plan, guide and create interactive and web-based solutions for companies including Adobe, Toyota Motor Sports, BlueKai, VMWare, Macromedia, and DHAP Digital. James is also an international speaker, presenting on technology implementations & processes and a published author on the topic of full team product development and company workflows.